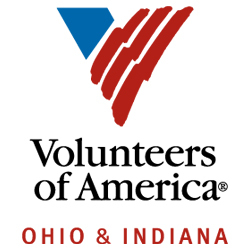 Volunteers of America
Field Marketing Specialist
Sorry, this job has expired.
Columbus, OH
$40,000.00 – $60,000.00 Annually
Job Description: 
Volunteers of America Ohio & Indiana is dedicated to helping those in need rebuild their lives and reach their full potential. As an organization stretching across Ohio and Indiana, we have over 1000 committed and compassionate employees working in multiple impact areas. 
The Field Marketing Specialist will be responsible for increasing donations for VOAOHIN's retail sector by raising community awareness and creating sustained donor partnerships that include store and auto donations. Essential duties will include implementing and executing donation drives to support increased revenue as well as create marketing strategies that further community awareness for Volunteers of America Ohio & Indiana and our agency mission.
Our mission touches the mind, body, heart – and ultimately the spirit – of those we serve, integrating our deep compassion with highly effective programs and services. 
Benefits: 
We offer a comprehensive benefits package including paid vacation and sick time. 
Education Requirement: 
Applicants must have an associate degree in marketing or a related field; including one to two years industry experience in event planning, project management; marketing experience is essential. 
Experience Requirement: 
Proven customer service skills, task-oriented, and essential computer skills including internet research capabilities. 
Qualifications: 
• Must have good written and verbal communication skills.
• A valid driver's license.
• Computer experience is helpful. 
Shift hours: 
1st shift – 8 a.m. to 5 p.m. 
pfuexroghrty
153262497