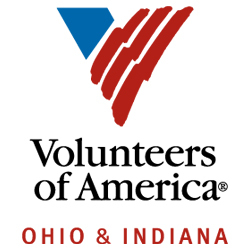 Volunteers of America
Recovery Specialist
Indianapolis, IN
Paid vacation, Vision Insurance, Dental Insurance, Health Insurance
Volunteers of America Ohio & Indiana seeks energetic, self-motivated, dynamic professionals to join its expanding team. VOAOHIN is dedicated to helping those in need rebuild their lives and reach their full potential. As an organization stretching across Ohio and Indiana, we have over 1000 committed and compassionate employees working in multiple impact areas. 
Our Fresh Start Recovery Center focuses on helping mothers recover from opioid and other drug addictions and have healthy children. The Recovery Specialist will be responsible for monitoring and documenting client behaviors and engaging in productive interactions while providing structure and support to clients. 
We offer a comprehensive benefits package including paid vacation and sick time.
Education requirements
• High School diploma or equivalent with one year experience in a related field
Experience requirements
• Applicants must have the ability to work independently, as well as, in a team environment.
• Additional qualities will include demonstrating positive leadership skills and the ability to handle crisis situations in a calm fashion.
• Experience in a residential setting is preferred.
• Applicants must pass a background check.
Qualifications
• Must have good written and verbal communication skills.
• A valid driver's license
1st Shift – 7 a.m. to 3:30 p.m.
2nd Shift – 3 p.m. to 11:30 p.m.
3rd Shift – 11:00 p.m. to 7:30 a.m.
full-time and part-time shifts available – including weekends and holidays.
EOE
l5obmlseuint
128928435