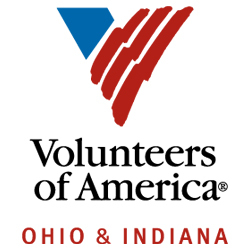 Re-Entry Support Specialist
Sorry, this job has expired.
Dayton, OH
As a Reentry Support Specialist, you would be directly responsible for monitoring the activities of residents and ensuring their compliance with program rules and conditions for our Dayton Residential Reentry Program. You would ensure the safe custody and accountability of all residents, while maintaining a clean, safe, and orderly facility. Successful candidates must be able to handle an ever-changing environment and demonstrate flexibility, strength in character, and consistently deliver a willingness to help in any way possible.
This is a wonderful opportunity for anyone interested in learning more about the criminal justice field, security, psychology, or for the detail-oriented person that simply has a passion for helping people rebuild their lives. We are specifically looking for applicants that are energetic and self-motivated to join our expanding team.  
We are hiring for full-time and/or part-time professionals. This is a progressive hourly scale position starting at $12.50/hour. Please note, Full-time Reentry Support Specialists will be eligible to participate in our comprehensive benefits package including company paid life insurance and LTD, paid time off, medical, dental, vision and a 403b with match. 
• Applicants must have a high school diploma or equivalent with one year experience in a related field; an associate degree is preferred.
• Applicants must have the ability to work independently, as well as, in a team environment.
• Additional qualities will include demonstrating positive leadership and the ability to handle crisis situations in a calm fashion.
• Experience in a residential setting preferred.
• Must pass a background check.
• Must have good written and verbal communication skills.
• A valid driver's license
• The ability to respond to crisis situations and employ the appropriate interventions – while operating in a culturally sensitive manner that acknowledges the diversity of both team members and clients.

65531385