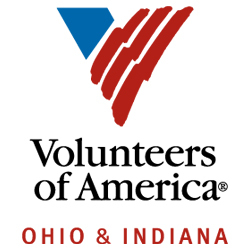 Resident Monitor
Sorry, this job has expired.
Cincinnati, OH
Volunteers of America Ohio & Indiana is dedicated to helping those in need rebuild their lives and reach their full potential. As an organization stretching across Ohio and Indiana, we have over 1000 committed and compassionate employees working in multiple impact areas. The Resident Monitor will be responsible for assisting with activities of our clients at our Cincinnati Veterans Resource center. Successful candidates must be able to handle an ever-changing environment and demonstrate flexibility, strength in character, and consistently deliver a willingness to help in any way possible.
Our mission touches the mind, body, heart – and ultimately the spirit – of those we serve, integrating our deep compassion with highly effective programs and services.   
• Applicants must have a high school diploma or equivalent with one year experience in a related field.


• Applicants must have the ability to work independently, as well as, in a team environment.
• Additional qualities will include demonstrating positive leadership and the ability to handle crisis situations in a calm fashion.
• Experience in a residential setting preferred.
• Must pass a background check.


• Must have good written and verbal communication skills.
• A valid driver's license.
• Computer experience is helpful.
• The ability to respond to crisis situations and employ the appropriate interventions – while operating in a culturally sensitive manner that acknowledges the diversity of both team members and clients.

2nd shift – 3 p.m. to 11 p.m.
3rd shift – 11 p.m. to 7 a.m.
Part-time shifts available – including weekends and holidays.


66522338